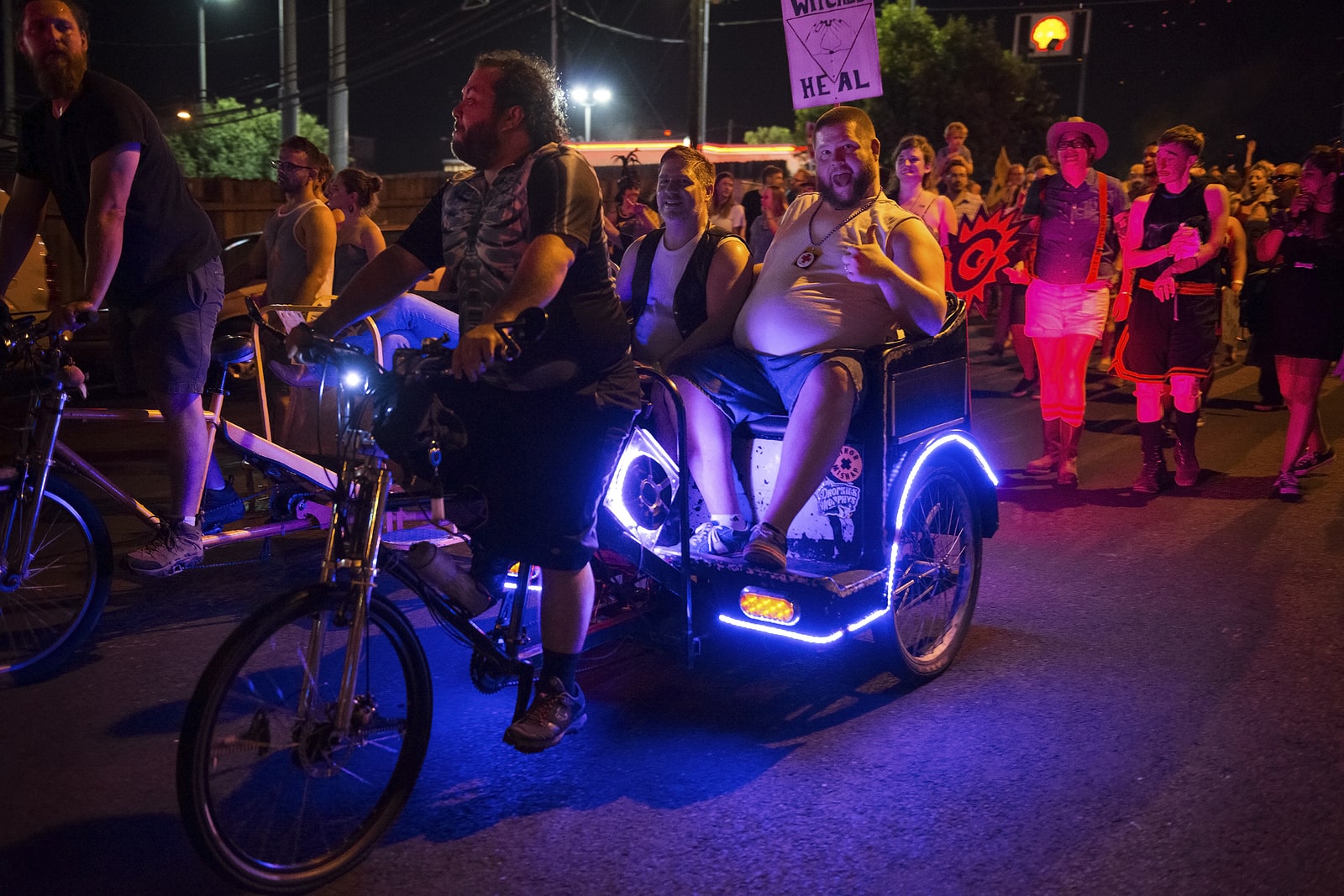 Austin is a hub for various types of events, especially music festivals. Here's your guide to the best ones to look forward to in 2020.
No Idea Festival
The No Idea Festival is an annual event that typically occurs in February. The festival brings together musical artists of different genres from around the world, including Japan, Europe, Mexico, and around the US to thrill music lovers in Austin.
The entire event takes two days and three nights and you'll get to enjoy everything from fantastic performances to improvisation sets.
ROT Biker Rally
For those who prefer two wheels to four, the ROT Biker rally shows up in June to celebrate everything about bikes for four days. There will also be bike expeditions, races, live music, and more. If you get hungry, some of Austin's top food trucks will be in attendance and you can find your favorites with apps like Truckster.
St. Patrick's Day Festival
In mid-March, there'll be the St. Patrick's Day Festival, which, as you've guessed, is all about the Irish. Traditional Irish musical performances will be the main act of the day, alongside various displays of Irish culture and pride.
If you are a fan of green, authentic Irish cuisine, bagpipes, dancing, and more, you won't want to miss this.
SXSW
Another big event in March is the 10 days of SXSW. The event occurs in various parts of Austin and showcases music, films, and more from around the world.
Rodeo Austin
If you are a fan of BBQ, the Rodeo Austin is a chance to get a taste of ranch life and real Texan barbeque. There's also music and a carnival. The best part is you can shuttle between Rodeo Austin's festivities and SXSW since some of their dates overlap.
HONK!TX Festival
It's an April nonprofit event that showcases street and brass bands from within and outside the US. You can enjoy the performances for free on the streets of Austin, including a great show from the New Orleans second-line brass, Brazilian bands, West African bands, and more.
Fusebox Festival
This is one of Austin's biggest art events. It's held annually and this year's festival will last for four days across over 20 different venues all over Austin. Artists from within and outside the US will be in attendance to perform.
The Lonestar Round-Up
Here's a huge April outdoor car show for Texan gearheads. It'll last for three days at the Travis County Expo Center and showcase everything from custom cars to vintage hot rods from all over the world.
Aside from the beautiful sound of roaring car engines, attendees will also be serenaded by the live music festival held alongside the car show.
Moontower Comedy Festival
Comedy lovers can get their laughs at the Moontower Comedy Festival at the Paramount Theatre. Comics from around the world congregate in Austin in April to crack up the audience with improv, comedy sketches, musical comedy, and more. Some of the nation's biggest comedy stars will also be in attendance.
Kerrville Folk Festival
May is another big month for music festivals in Austin with the Kerrville Folk Festival that lasts for two weeks. It's one of the longest nonstop music festivals in the US that brings singer-songwriters from various genres and continents to perform. Over 30,000 revelers are expected to attend.
ATX Television Festival
Fans of the small screen get to meet some of their favorite actors, writers, creators, and directors at this weekend event in June. There will be panels where the cast and crew of your favorite shows discuss the journey to creating a successful show and bringing it to the screen.
Bat Fest
When over a million Mexican free-tailed bats come out to fly in August, Bat Fest begins with live music on two stages. As the night progresses, there will be food and arts & crafts vendors, drinks, a bat costume contest, and more.
Wizard World
Wizard World is Austin's equivalent of Comic-Con. Thousands of fans gather every year in September to partake at the Austin Convention Center, where booths and panels celebrating some of the biggest movie, comic, gaming, anime, and MMA franchises pop up. You won't want to miss it.
Other major events in Austin are the Gruene Music & Wine Festival, Austin Film Festival, and the Texas Monthly BBQ Fest. Which are you looking forward to?