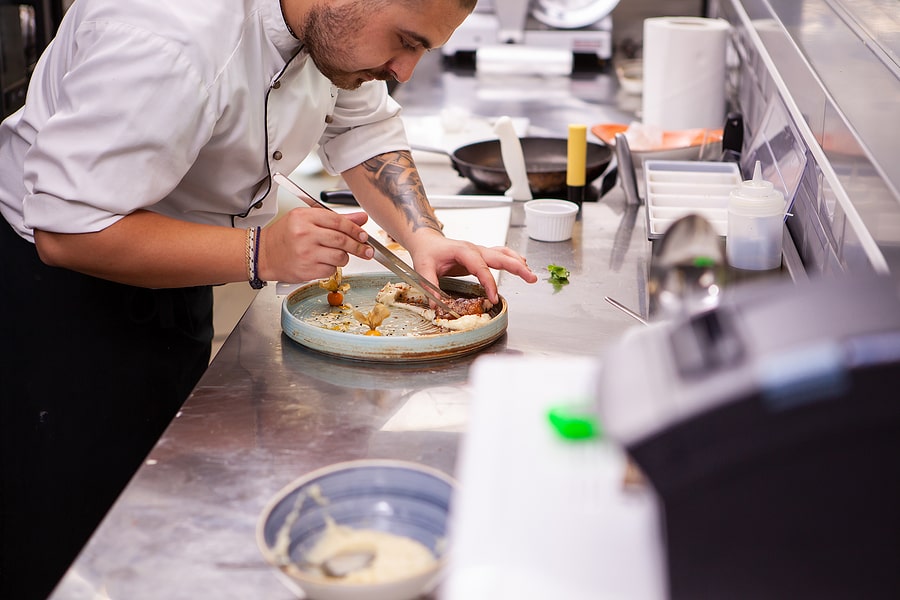 Austin is famous for its barbecue, but the city has far more to offer foodies than beautifully grilled meat. Whether you are hankering for Italian, Mediterranean, Asian, or anything else, you can find it here. You'll find some of these options in a restaurant, others right on your street from the back of a food cart.
Let's take a look at some of the tastiest places to pig out in Austin.
Din Ho Chinese BBQ
If you are a fan of Chinese, specifically Cantonese food, you have to check this spot out. It's been around for over two decades and its fans still love the quality of its menu and service. Some of the restaurant's popular sellers include its Peking duck and steamed buns, Singapore style rice noodles, salt and pepper squid, won ton soup, orange beef, and sautéed snow pea leaves.
Three Little Pigs
In Austin, the best food isn't always found in a brick and mortar restaurant. The Three Little Pigs is proof of this with its unique twist on comfort food. Some of the biggest sellers at this meals-on-wheels are its bacon-wrapped meatloaf and Asian fried chicken.
Unlike many Austin food trucks, finding the Three Little Pigs is easy since you can always find the truck at the same spot behind the Aristocrat Lounge.
Franklin Barbecue
Hungry for an authentic Texan barbecue? Franklin Barbecue is the grill to feast at.
The only complaint about this barbecue joint is how long the lines can get. But considering how good the food at the end of the line is, it's worth the wait.
The joint's most popular dish is the brisket. It's tender, moist, and, most importantly, packed with flavor. But Franklin Barbecue doesn't stop there. You can also get pork ribs that are crisp on the outside yet tender enough to fall off the bone.
If you are a fan of sandwiches, you can't go wrong with the Tipsy Texan and its chopped beef and sausage filling topped with coleslaw. You'll make a mess while eating it, but you'll love every bit of it.
Kreyol Korner Caribbean Cuisine
Caribbean Cuisine is something you probably didn't think you could find in the city, but the local food truck scene is happy to prove you wrong.
The specialty of Kreyol Korner is Haitian dishes. Its biggest sellers are stewed red snapper, fried pork shoulders, stuffed plantain cups, and jerk chicken wings. You can also get special creations that merge American cuisine with Haitian flavors, like its burgers made with plantain buns and nachos.
Tâm Deli & Cafe
Vietnamese food, when cooked right, is super flavorful. That's why people come to Tâm's–they know it's one of the best places in Austin for authentic Vietnamese. The Vietnamese ham, pâté, and roasted chicken combination sandwich are simply sublime.
There are several other items on the menu that are worth trying, but make sure not to overlook the bánh cuốn (steamed rice rolls). They're fantastic.
Garbo's Lobster Truck
If not for apps like Truckster, finding Garbo's roaming food trucks would be a pain in the neck. With the app, you can easily hunt down this moving lobster master chef, regardless of where he's hiding out in Austin.
The truck offers various lobster recipes with fresh Maine lobsters. Don't hesitate to try out the Northeastern-style sandwiches with butter and a lobster-rich center.
The Backspace
If you're in the mood for hot and fresh Neapolitan pies, the Backspace on 6th Street is the spot. While the pizzas aren't the biggest, they make up for quantity with quality. Regardless of the type of toppings you choose, we guarantee your pizza will be awesome.
Stiles Switch BBQ & Brew
A completely casual barbecue joint where the food is far from casual. Be it the pork rib, turkey, or beef, the barbecue is awesome. Everything is grilled to perfection and tastes even better than it looks and smells. If you like it sweet and spicy with a nice cold brew to wash it down, Stiles Switch is where you need to be.