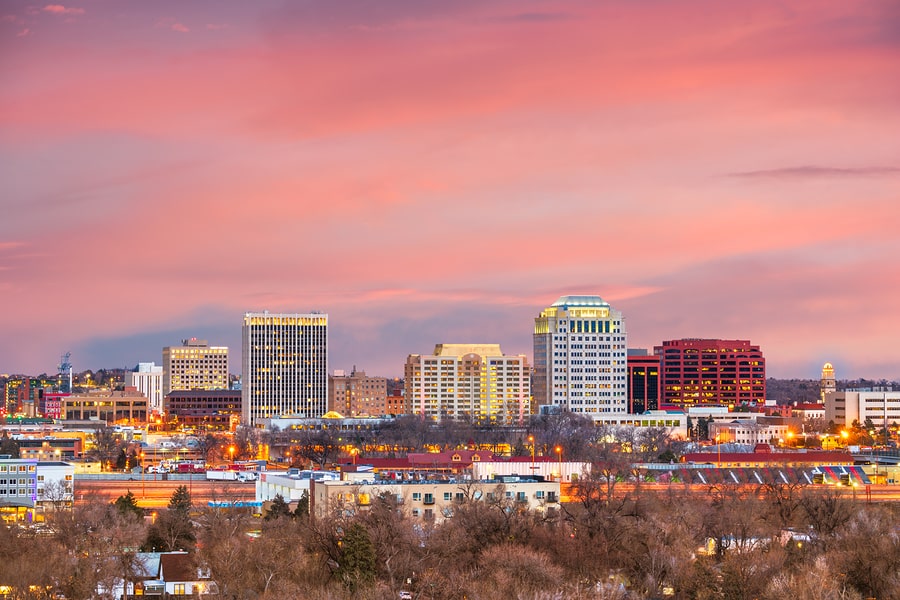 Colorado Springs, Colorado, is the birthplace of a multitude of prominent Americans from a horde of professions and industries. In fact, some of these notable folks boast worldwide fame. Read on to learn more about some of Truckster's favorite celebs from this Colorado Springs:
Dorothy Marie "Dottie" Metcalf-Lindenburger
Born in Colorado Springs, Dottie Metcalf-Lindenburger is a former teacher and American NASA astronaut, who was selected as an Educator Mission Specialist in 2004. She was the first Space Camp alumna to become an astronaut and was honored in 2007 as the inaugural inductee into the Space Camp Hall of Fame.
Kelly Bishop
Kelly Bishop is the beloved actress and dancer who might be best known as the matriarch Emily Gilmore on television's Gilmore Girls and the mother of Jennifer Grey's Frances "Baby" Houserman in the film Dirty Dancing. She trained as a ballerina in Denver but originally hailed from Colorado Springs. Kelly originated the role of Sheila in "A Chorus Line."
Anne Parrish
Anne Parrish was a novelist whose most notable works for children included The Dream Coach, Floating Island, and The Story of Appleby Capple. She was a three-time runner-up for the Newberry Award.
Bob Sapp
Bob Sapp is a worldwide famous football player and wrestler. During his career, he won two black belts and played for the Minnesota Vikings and the Chicago Bears. Today, he is known mostly as a kickboxer and mixed martial artist. If you're lucky, you might catch Bob eating at one of the food trucks in Colorado Springs!
Sherry Stringfield
Sherry Stringfield is a television actress you'll probably recognize if you watched NBC's ER in the '90s. Her portrayal of Dr. Susan Lewis garnered her several Emmy nominations, and you'll still see her regularly on your screens today.
Talcott Parsons
Talcott was a sociologist of the classical tradition and considered one of the most influential of the 20th Century. He is best known for his work on social-action theory and structural functionalism and was a crucial player in the establishment of the Department of Social Relations at Harvard University. His pioneering social-action theory was the first generalizable theory of social systems.
Michelle Waterson
Michelle Waterson is an American mixed martial artist who competes in the Ultimate Fighting Championship (UFC) She won the Atomweight of the Year in 2013, the Most Vulgar Display of Power Award in the same year, and the Fight of the Year in 2014. She has also done some modeling, which contributed to her wide popularity.
Martin Filler
Martin Filler is an American architecture critic and essayist, best known for his long essays about modern architecture in the New York Review of Books. He also writes about art, prominent artists, and general design.
Ancel Keys
Ancel Keys was a pioneering physiologist who studied the influence of diet on health and was the first to hypothesize that dietary saturated fat could be a culprit in cardiovascular disease. Modern diet studies confirmed the connection, and today's dietary guidelines recommend avoiding those fats as much as possible. Keys also published The Biology of Human Starvation and popularized the Mediterranean Diet as a healthy ideal.
Paul L. Kirk
A chemist and forensic scientist, Paul Kirk specialized in microscopy and was a pioneer in criminalistics. He is most famous for working on the case and leading the conviction and later acquittal of Sam Sheppard.
Augie Lohman
Angie Lohman is a special-effects artist whose most notable work was in the movie The Last Voyager, which won him an Academy Award nomination.