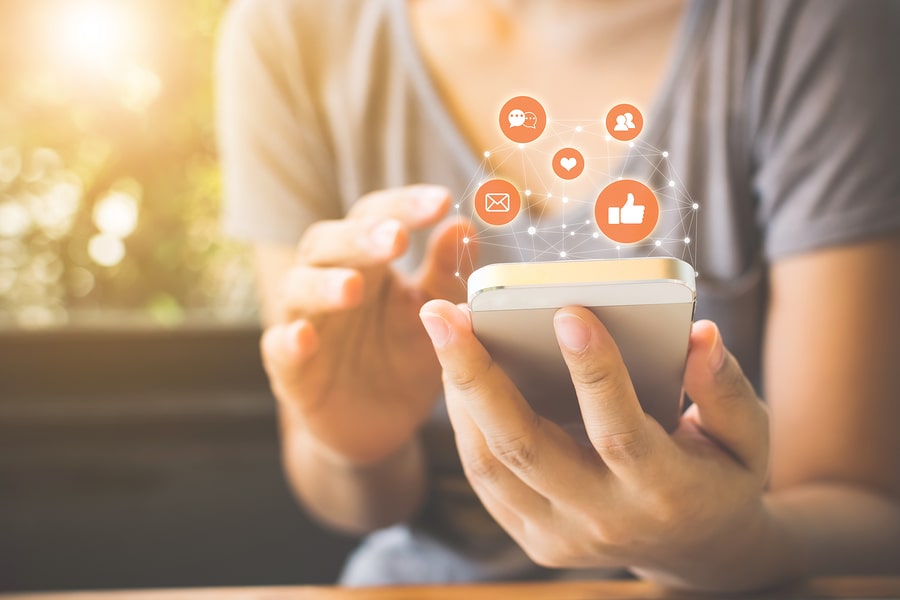 Food trucks are highly profitable business opportunities that require relatively little capital. But what separates the cash cows from the complete flops?
In a word, the difference is marketing.
Maybe you have no idea what you're doing when it comes to marketing a business, though. Well, Truckster is here to help.
Top Marketing Tips for Food Trucks
The team at Truckster has formulated a skeleton plan for you so you can tweak and personalize it. Use these marketing strategies and watch your bottom line swell.
A Picture Speaks a Thousand Words
Starting with the most visible element, take plenty of high-quality photos of all your delicious food. This step will also help with many of your other marketing strategies.
Most smartphones can fire off a decent selfie, and digital cameras are powerful tools in the right hands. But if you have no eye for photography, call in a pro for the day and get the job done right. This small investment could yield significant dividends.
Create a Unique Offering
Your marketing will be infinitely more manageable if you have a memorable concept and a unique offering. Start your business off on the most solid foundation and differentiate yourself from the competition.
Make the name catchy and memorable. Humor always works well. Ensure that branding and logos are on-message. Most importantly, serve up a menu that makes people want to recommend your food truck to everyone they know.
Get all this right, and you'll stand out in a glutted field while making the remainder of your marketing efforts much more straightforward.
Go All-In On Instagram
An active Instagram presence can work wonders for your bottom line. Make full use of those photos and showcase your truck along with the food. There are some great examples of Colorado Springs food trucks using this method.
Emblazon your Instagram handle clearly on your truck and promote your account across other social media channels. You'll need to be proactive here. If this is an area where you're out of your depth, considering hiring in some assistance in the form of a social media manager. You can also put them to work on Facebook.
Sign Up With Truckster
Don't forget to sign up with Truckster so your customers can stay abreast of your truck's location, and place their orders directly through the mobile app. When you partner with Truckster,  you can also expect an increase in catering jobs!
Truckster enables consumers to:
Explore the best food trucks and breweries
Use a map to find nearby food trucks
View ratings and reviews
Skip the lines with mobile ordering
Share events, trucks, and breweries with friends
Follow your favorite food trucks and breweries all on one platform
For food trucks and breweries, Truckster delivers:
Increased sales opportunities through mobile ordering
Integration into popular POS systems, easing the process workflow
Enhanced consumer relationship
Outsourced marketing service
Dashboards and analytic
Harness the Power of Facebook
With 2 billion users, it would be reckless not to maintain an active Facebook presence. If you set up a business page and find your reach limited, consider using your personal account and rebranding it.
Paid advertising can be laser-focused and highly fruitful.
You can also use Messenger bots to automate your system while giving customers a prompt and responsive interaction.
• Handy hint: We've mentioned several social media platforms and the possibility of hiring in some help. If you can't afford that or you want to do it yourself, consider using HootSuite. This dashboard will allow you to monitor all your social media channels from one dashboard.
Leverage Yelp
Yelp is a potent force in the food industry. Customers are always looking for reassurance in the form of user reviews. So, build your Yelp profile.
You should note that even if you don't wade in with a Yelp account, customers are still likely to review you anyway. Take control of your account and step up to the plate.
The way you handle feedback is critical. Take the time to thank customers for positive reviews. Deal with negative comments professionally and politely.
Don't Overlook SMS Marketing
With 97% of all text messages opened and read within 15 minutes, you should consider getting an opt-in from your customers.
Use SMS marketing sparingly and thoughtfully. Let your customers know where you'll be and when you'll be there.
Build an Email List
One of the biggest marketing clichés is that the money is in the email list. Like most clichés, it's fundamentally accurate.
You don't need to be crowding your customers' inboxes daily or even weekly, although regularity is vital.
More important than frequency is the quality of content. Take the time to put together a brief newsletter packed with photos. Use your emails to share your wins and to promote any discounts and specials you have coming up.
Offer Mobile Ordering
Whether you want to use a third-party app like Truckster or make your own app, offering mobile ordering and mobile payment can set you apart from the competition.
While this might seem intimidating, all you need is a responsive, mobile-friendly website as a foundation. Then, either create a simple app or let Truckster do the hard work for you.
Advertise Offline
In today's tech-driven world, it's easy to neglect the power of offline advertising.
Just like with the location of your food truck, placement is paramount when it comes to advertising offline. You don't need to spend a fortune if you pop your ads in the right spot.
We hope you found this list of marketing tips for food trucks owners valuable and useful. Apply these strategies everyday and watch the profits come rolling in!