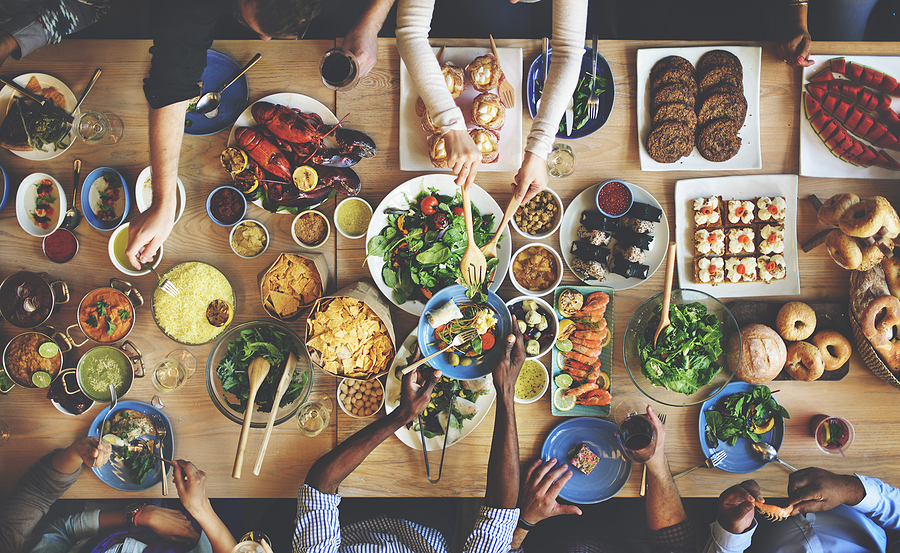 When you visit Portland, Maine, you want to make sure you hit all the famous restaurants before you go. You might not have time to check the reviews before stopping to eat, so here are the top 10 restaurants in Portland, ME.
You may notice we included Portland, ME food trucks on this list. These are a great alternative to sit down style restaurants, perfect for when you are short on time or don't want to be surrounded by many people.
Everyone loves to eat pizza. When you visit the Flatbread Company, you can expect great pizza while overlooking Casco Bay. The atmosphere and food are perfect.
There are a handful of seating options to fit the needs of their guests. You can sit in their spacious dining room and enjoy your food in the air conditioning. However, you will want to sit out by the dock if the weather is nice. It is the ideal place to eat flatbread pizza while gazing over the water.
Boda
Boda is the go-to place in Portland, Maine, for cocktails and Thai food. This exquisite restaurant features a wide variety of Thai dishes, including quail eggs, spicy wings, pad thai, and more.
Another great thing about Boda is that they are open late, so you can get their delicious food until 1 a.m. Whether you need to eat a quick lunch or want to enjoy a meal after a night out, Boda is the place to go.
The Back Bay Grill
The Back Bay Grill may be the perfect spot to go for a fancy evening out. This high-end restaurant is well known for its hand-rolled pasta and fantastic seafood dishes. Pop open a bottle of wine and enjoy an elegant dinner in low lighting for your next anniversary dinner in Portland, Maine.
Solo Italiano
Solo Italiano is one of the most beloved restaurants in Portland, ME to get Italian food. The menu here changes daily, but you will not be disappointed with the chef's choices. Salads, pasta, or seafood, whatever you are craving, you can find at Solo Italiano.
Another significant aspect of visiting this restaurant is the wine list. They have an extensive array of all their best wines ready for their guests. Whether you're in the mood for a glass of red or white wine, the staff at Solo Italiano can answer all of your questions and provide an excellent pairing.
The bagels from Rose Foods are top of the line. You can't visit Portland without making a stop and trying one of these bagels.
There are six different bagels available every day. There are always five classic flavors and one specialty that rotates out. You can order a dozen bagels to take home or choose from 11 handcrafted sandwiches for a fantastic breakfast.
Salvage BBQ
Not everyone is a massive fan of seafood, and that's okay. Just because Portland, Maine is known for its lobster doesn't mean you shouldn't visit. Stopping at Salvage BBQ is a must when you're in town.
This restaurant serves up classic barbecue and plenty of hearty sides to go with your meal. They have trivia on Wednesdays, along with live music every Friday and Saturday. Come for the food or the environment; either way, you won't be disappointed.
The Holy Donut
The restaurant name is fitting, considering the Holy Donut produces some of the best donuts on the East Coast. There are two locations in Portland, so you're never far from these sweet treats. The donuts are slightly denser than your typical donut, but delicious regardless.
Bite into Maine
Bite into Maine has two locations in Portland, and they almost always have a line. Here you can get six different types of lobster rolls that are all under $20. Bite into Maine has a food truck next to the lighthouse at Cape Elizabeth, and it is worth the drive. You can order your food and explore Cape Elizabeth while enjoying your delicious lobster roll.
Artemisia Cafe
Artemisia Cafe is one of the top brunch restaurants in Portland, ME. You can find all of your classic brunch foods on the menu and feel at home in the environment. This little spot is beautiful to visit, and it opens a bit earlier than most places in Portland, so you don't have to wait until 11 a.m. to get brunch.
Oxbow Blending and Bottling
Before you leave Portland, make sure to visit Oxbow Blending and Blotting. They have one location in Portland, with another about 10 miles away. You can find events often, but you'll want to check it out either way. They have tons of brew and wine to try, as well as all your typical bar foods. The restaurant even has an art gallery that you can look through before you leave.