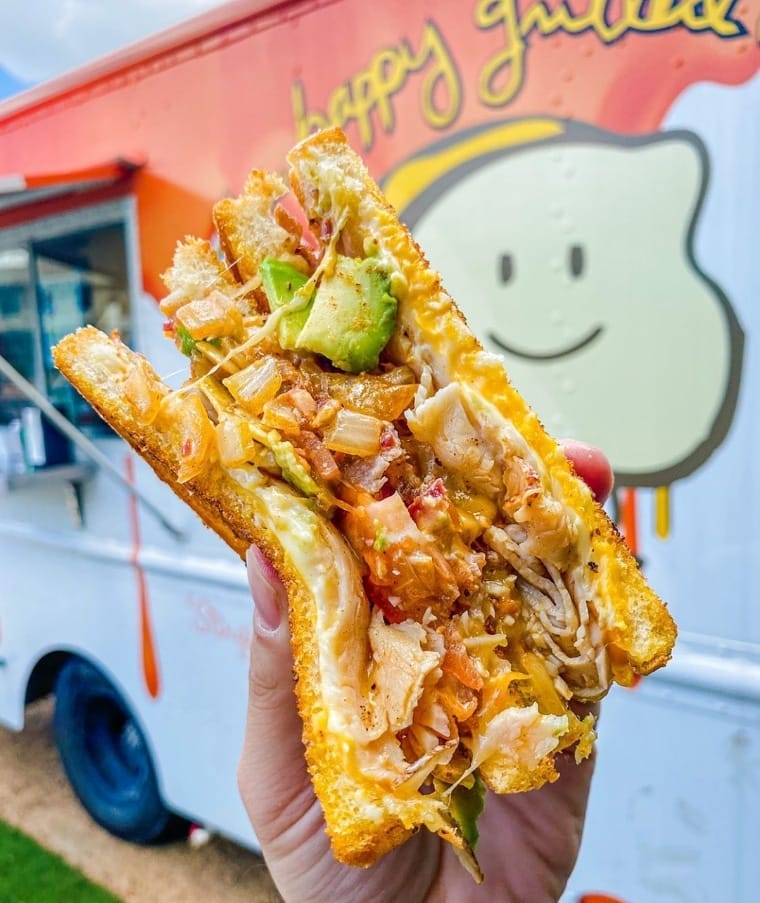 An interview with Brittny Lowrey, one of the owners of the Happy Grilled Cheese ATX
Location: Austin, TX
The name "The Happy Grilled Cheese ATX" tells you all you need to know, I mean who can be sad while eating a grilled cheese sandwich? Those with dietary restrictions excluded, of course. But this truck is much more than its name.
Brittny Lowrey, one of the owners of the truck, has been cooking all her life. Her passion manifested itself into mouth watering masterpieces like their Daddy of the Mac sandwich (BBQ Pulled Pork, Mac and Cheese, and Grilled Onions- holy yum). The concept originally started as a truck in Jacksonville, FL, and now they have restaurant locations and their food truck in Austin. Read the origin story of her cooking journey below:
What's your favorite food memory?
All of the Thanksgiving meals I've cooked with my sisters. We each excel at different things in the kitchen. Together, we can create one incredible meal.
What's the best part of running a food truck?
The customers. Food truck customers are a very laid back and relaxed group of people who are seeking out fun food and the experience of eating at a food truck.
If you were on Chopped and given pickled onions and pork belly, what would you make?
Fried Pork Belly Tacos topped with a creamy avocado salsa and pickled onions on corn tortillas.
What's your favorite sandwich?
Cheesy Jalapeno Popper from Happy Grilled Cheese!
What's the story behind your food truck name?
We kept it simple! Having what you sell in the name is so important for branding, and grilled cheese is the ultimate comfort food for so many people which makes them happy. Combine all that together and we have The Happy Grilled Cheese!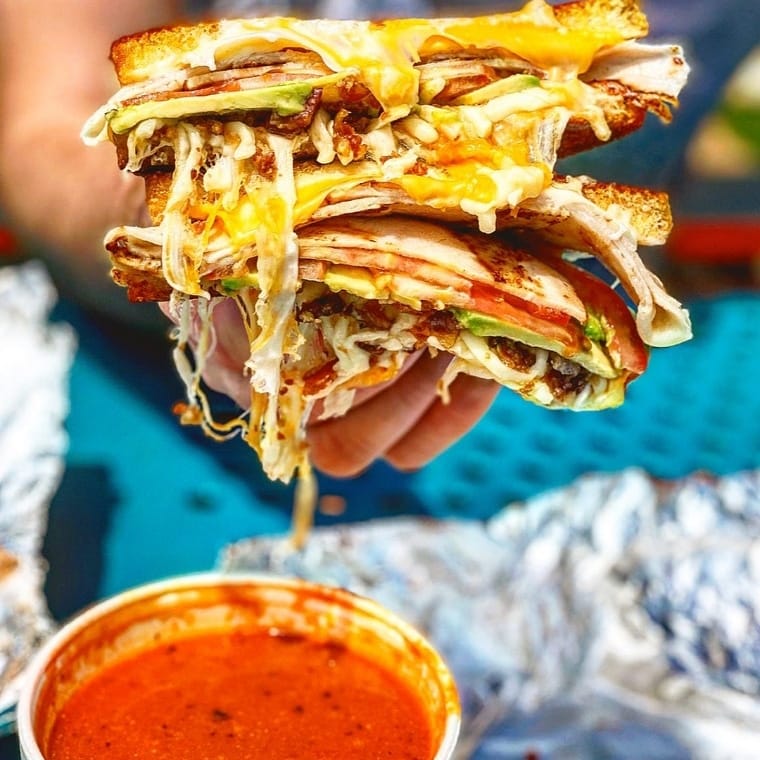 Your must-read cookbook or food blog?
I love Kristen Cavalleri's cookbook line for recipes for clean eating, and my favorite national food blog to follow is Eater and their subsidiaries.
What is your favorite part of using Truckster?
Getting to visit great new communities around the city!
View The Happy Grilled Cheese on Truckster to find upcoming events: https://gotruckster.com/food-truck/happy-grilled-cheese