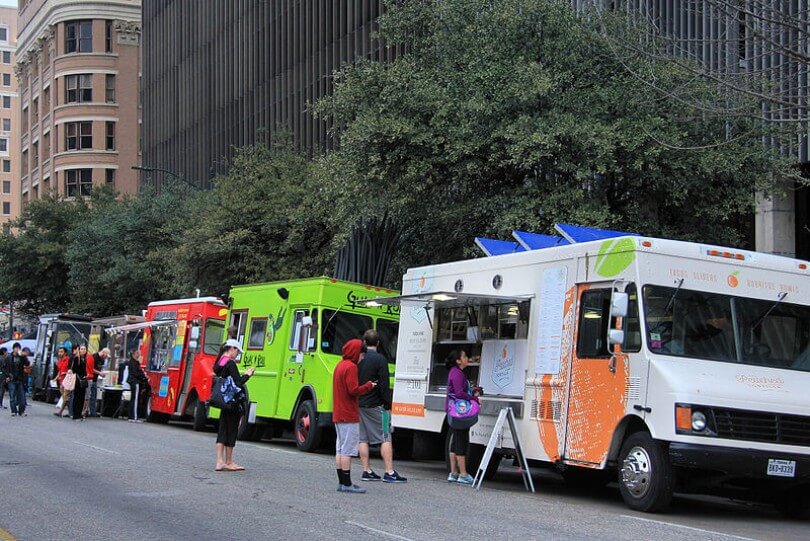 Food trucks are getting more and more popular across America, offering quick and convenient food in practically any place where people gather. As a new food truck owner, you're looking for the most opportunistic locations to set up camp and find troves of hungry customers. So, where should you be looking to park your truck to make the most money? And, where should you avoid putting your food truck? Let's answer these important questions so your business can start maximizing its profits today.
Want to get listed and have customers find you? They can find Denver food trucks with Truckster, the food truck locator app. Recommend it to your customers so they can find you again!
Let's Explore Some of The Best Places to Park Your Food Truck
Food Truck Lots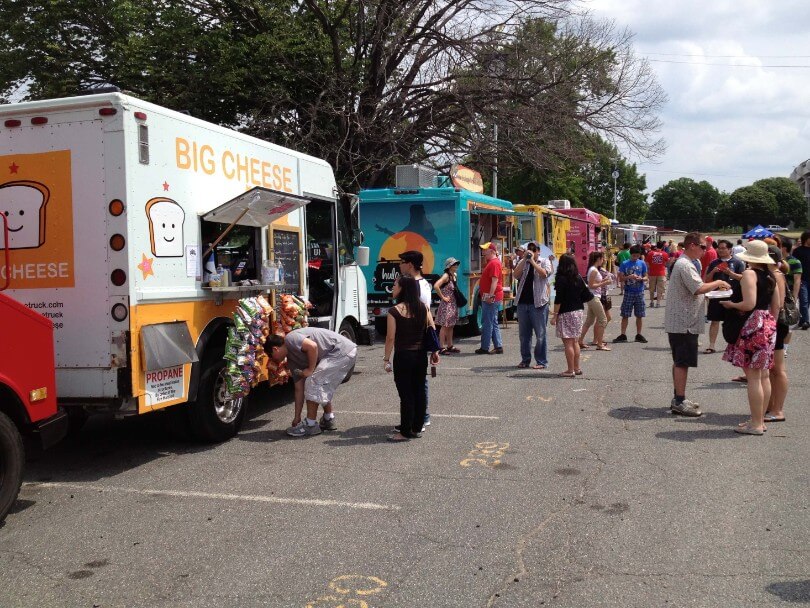 Some cities now have entire plots for food trucks to gather. While you're butting heads with your competition, these lots are a sort of cafeteria-style attraction for diners. Since they offer a wide variety of choices, they're popular and often busy during mealtimes.
Gas Stations
Gas stations offer two advantages. Everyone who drives a car occasionally stops there, and when you're travelling, you often get hungry. Then, the employees at the station often work long hours and don't want to eat gas station food for every meal. Making an agreement with highly trafficked gas stations is a great way to set up shop away from your competition.
The Bar Scene
It's incredibly common for food trucks to park on the street in areas dense with bars, clubs, and venues. Many of these establishments operate without their own kitchens, and their attendees consume alcohol and stay for several hours at a time. During peak hours, this makes for a busy night!
Keep in mind, though, you can't just set up shop anywhere you like. You need to be familiar with the local laws having to do with operating a business, and selling on the streets. You should also have a relationship with any shopkeepers who are adjacent to your parking spot. It's important to be respectful of the businesses who are attracting customers to the location you chose.
Festivals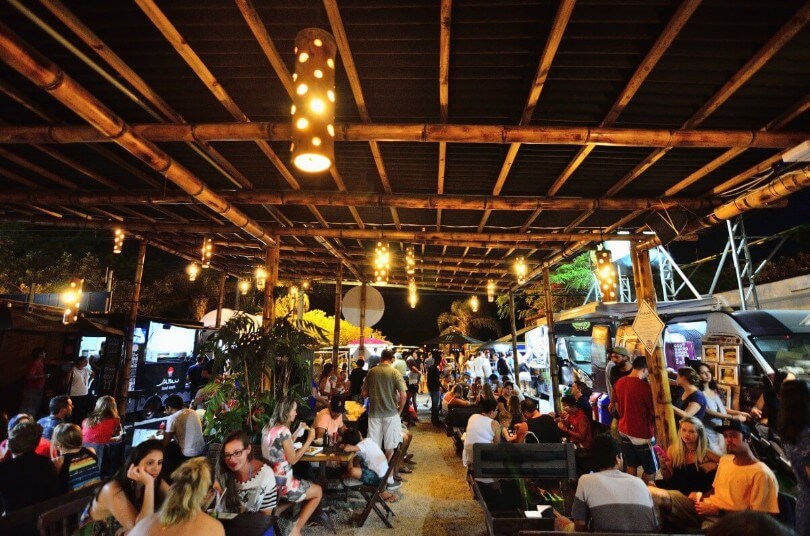 Whether it's a festival of food, music, arts, or films, you can bet a food truck is a welcome addition for hungry party-goers. Festivals typically involve long days walking around in the sun or sitting for a long time in a theater, and people work up enormous appetites. Plus, festivals offer the benefit of stadium-style pricing. Since attendees can't come and go, they're willing to pay exorbitant markups for food and beverage.
However, the lucrative business of a festival crowd isn't without its costs. Some of the largest festivals in the country host upwards of 100,000 people, and the event sponsors know the value of that exposure. In order to operate your food truck at many festival events, you'll be required to pay a vendor's fee up front. Plus, the event typically reserves the right to limit or forbid the sale of certain items.
For example, your truck's beverage brand may be a direct competitor with the beverage company sponsoring the film festival. If you want to serve drinks, you'll have to scramble for inventory you're not used to supplying. Some festivals require the exclusive use of biodegradable paper products. Your truck will have to comply in order to be permitted to do business at these places.
While there are certainly pitfalls to operating at a festival, you can make a lot of money doing so. Just make sure the festivals you choose are a good fit for your business.
No matter where you operate, it's a good idea to get your food truck business registered with Truckster to make your name known in your community!