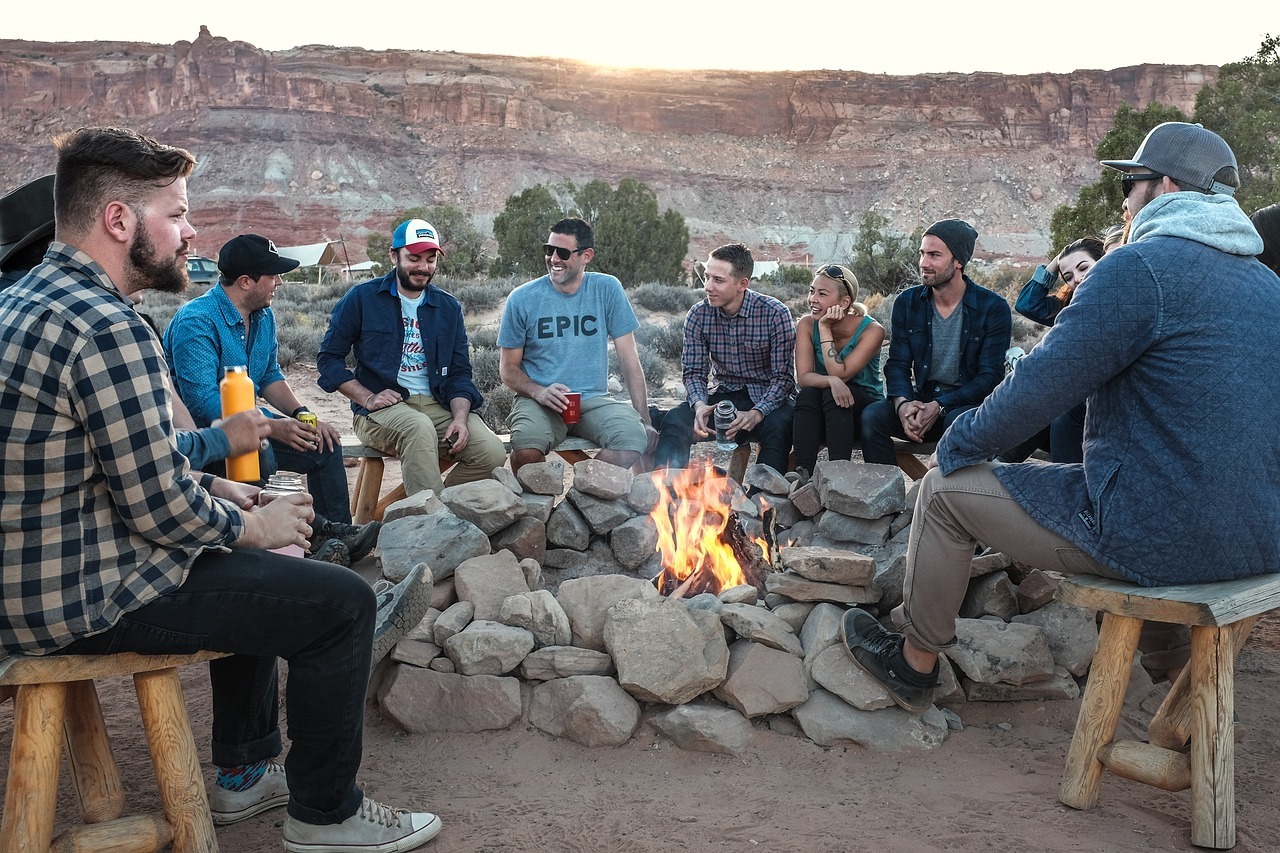 The month of August can sometimes be viewed as the grand finale of summer. The days are becoming shorter, kids are going back to school, and fall is not too far away. But, there's still so much that you can do in August! Below are 20 ideas to make the most of your August:
1. Eat at a food truck:
Alright this one is slightly biased, we'll admit it. But there's nothing wrong with supporting small businesses and enjoying some delicious food from a food or dessert truck in August (or any month)!
2. Pools or water parks:
Cool off at a local public pool, especially as most of them close by Labor Day. You can also visit a water park if you live close by to one, and enjoy water slides, a lazy river, and more!
3. Go Camping:
Spend a night under the stars, roast hotdogs and marshmallows around a campfire, and embrace the beauty of nature with friends and family. Campsites are usually very inexpensive to rent, too!
4. Outdoor sports:
Game on! Play outdoor sports with friends and family like pickleball, badminton, basketball, frisbee golf, wiffleball, or soccer in local parks or sports facilities.
5. Barbecues and picnics:
Organize a barbecue or picnic with family and friends in a park or your backyard. Best of all? You get to pick the menu! Or you could have a food truck cater it for you, we might know some people who can help there 😉
6. Music festivals and concerts:
Check out local music events, concerts, or outdoor festivals happening in your area. Use the website Songkick, which will help you track down the show you want to see most.
7. Farmers' markets:
Visit farmers' markets to explore fresh produce, artisanal goods, listen to local artists if they're in attendance, and support local vendors. Plus, you might even find a delicious food truck there too! 🙂
8. Stargazing:
August is an excellent time for stargazing due to meteor showers like the Perseids, which typically occurs late July until late August. Just be sure to drive to a place with little to no light pollution!
9. Water activities:
Enjoy the water while the weather is still warm! Go canoeing, kayaking, paddleboarding, or rafting on nearby rivers or lakes. Many places offer rentals that you can use if you don't have your own equipment. No water near you? No problem! Fire up the sprinkler and cool off like you did when you were a kid.
10. Summer movie nights:
Host a movie night under the stars with a projector and a selection of your favorite films. Or, look up if you live near a drive-in movie theater.
11. Berry picking:
Visit a nearby farm for berry picking. It's a fun and rewarding activity, and you get to enjoy fresh berries afterward!
12. Travel:
If you have the opportunity, consider taking a weekend road trip to explore new places while the weather is still nice. Use the website Roadtrippers for inspiration of places you can stop along the way too!
13. Attend a fair or carnival:
Many towns and cities hold county or state fairs in August, offering games, rides, entertainment, and delicious treats. Again, you might even find some delicious food trucks there as well! 👀
14. Try outdoor yoga or meditation:
Just think, in a few months you'll have to put on a jacket or coat just to go outside. Join a yoga class in the park or meditate in a serene natural setting, and enjoy the beautiful, warm weather while you still can.
15. Visit museums or art galleries:
Is it too hot outside? Cool off and explore museums or indoor cultural attractions in your area.
16. Hiking and nature walks:
Explore scenic trails at city, state, or national parks. Spending time in nature also can significantly reduce stress levels and helps trigger the release of endorphins. Also, August offers great, sunny weather for outdoor activities. Be sure to bring water and stay hydrated!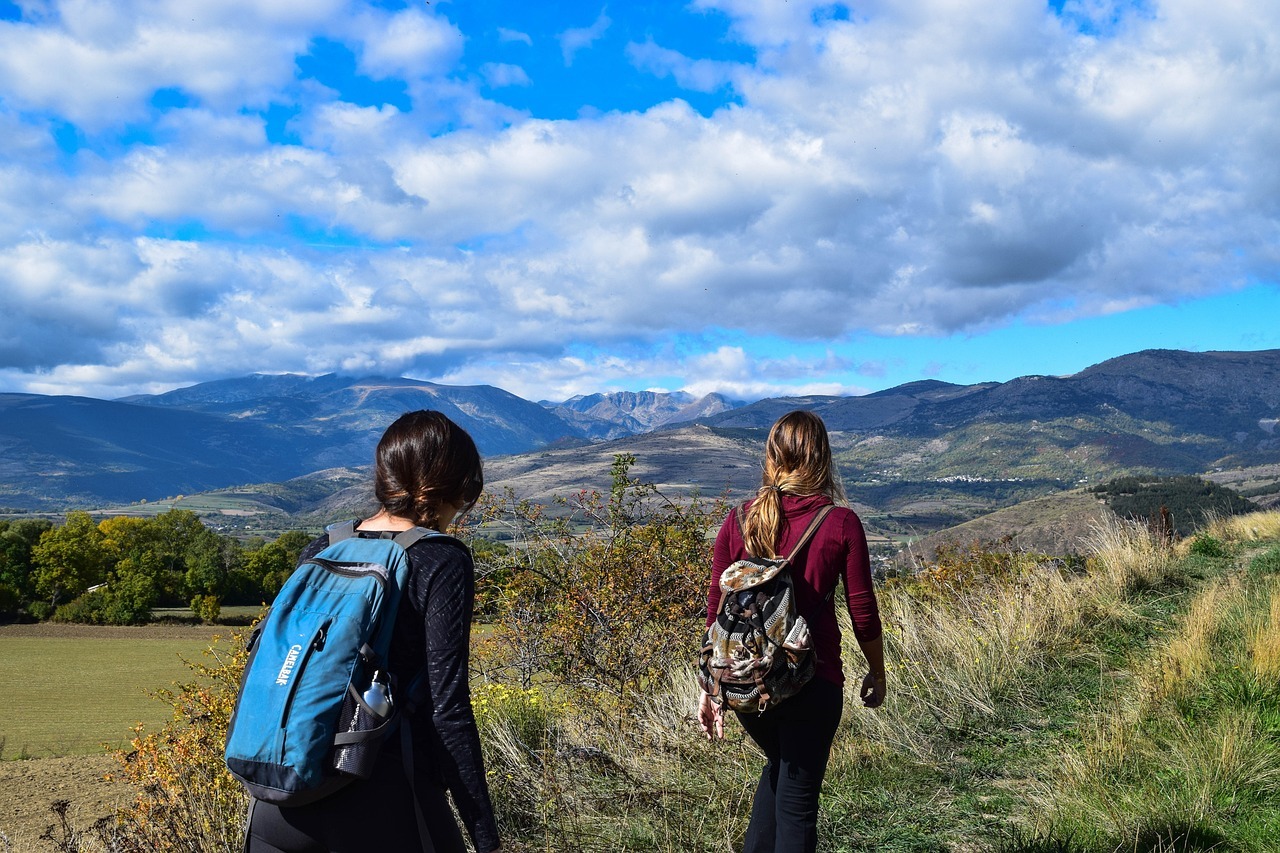 17. Learn a new skill:
Take a cooking class, dance lesson, or art workshop to try something new. You might even discover your new favorite hobby!
18. Volunteer:
Give back to the community by participating in local volunteer projects like community cleanups, help at food banks, working at animal shelters, and so many more.
19. Go to a sports game:
Catch a WNBA game or go to a major or minor league baseball game with friends. The NFL returns with preseason games beginning August 3rd. College football also makes it return in late August.
20. Ice cream or gelato:
There's no better way to beat the heat than visiting your local ice cream or gelato shop. Plus, Truckster also has dessert trucks you can search for if you're in the mood for something sweet other than ice cream or gelato!
Whether indoors or outdoors, there's still so much fun to be had in August. For more activities that you can do this weekend, be sure check out this post on the Truckster blog. Or click this link to find food trucks or events happening in your city!